Facilities.
Functionality
This class A+ building is fitted with state-of-the-art heating, ventilation, and climate control systems, safety installations, and lifts. The technical installation and structural network enable the space to be freely configured. The office premises are spread over six floors, and there is a multi-functional Conference Centre on two underground floors. Tenants also have 30 ground-level parking spaces next to the building and in an underground car park in the adjacent building.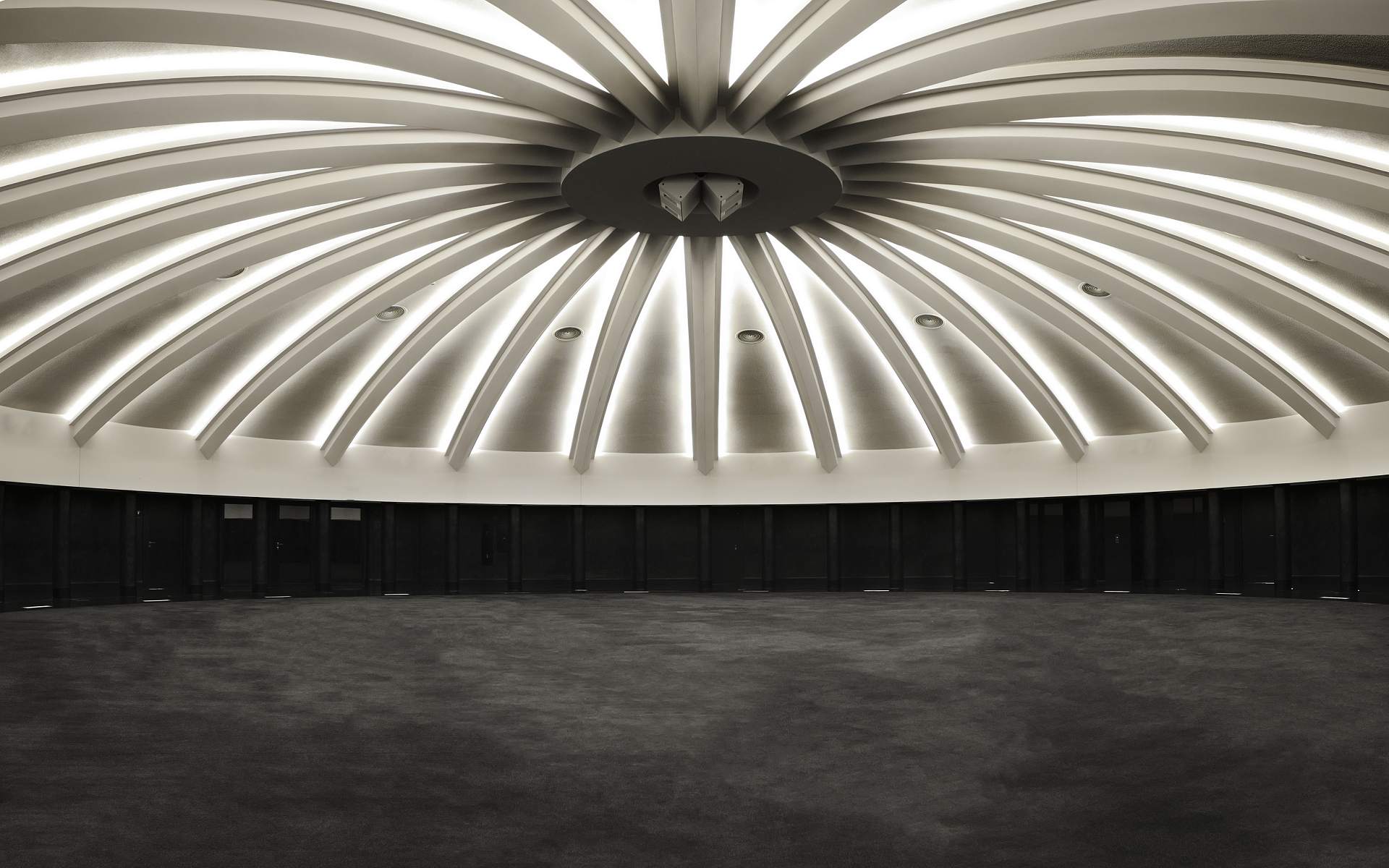 Congress centre
The space below ground at Ufficio Primo, on levels -1 and -2, houses a multifunctional Congress Centre, accessed through a separate hospitality entrance. The elegant, open space has an area of 1,000 square metres, and the colonnade around the largest room closes with a monumental vault providing ideal acoustics. The Congress Centre is highly versatile as regards arrangement of the interior for the purpose of business, educational, or cultural events.
Patio
In the centre of the Ufficio Primo building is a spectacular patio – an inner courtyard under a futuristic dome. The interior is decorated with Italian renaissance-style galleries. The floor, made of black granite with elements of cream limestone, forms a stylish, geometric pattern. The hospitality patio can be used by tenants but can also serve as a venue for cultural events requiring an elegant and unconventional setting.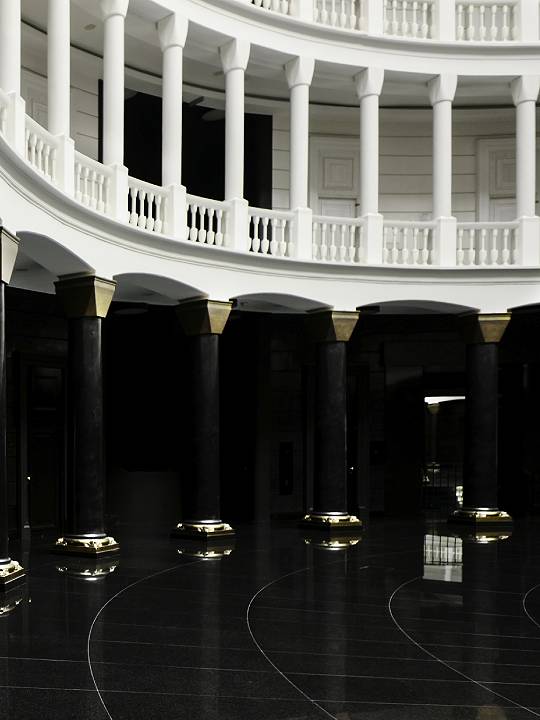 Ufficio Primo contains luxury but at the same time functional office premises spread over six floors above ground.
Rent